How to create a content marketing strategy that works
Web Entangled
We are in an era of "content marketing!" Those days of just putting a sale sign on a shop window, and getting huge traffic to your store, as a result, have been overtaken by what marketers now call personalised selling or marketing. Today, more and more businesses are digging deeper to understand their customers better in order to provide tailor-made products and services that meet their needs and provide satisfaction.
One of the ways this is done is through content marketing. But what really is content marketing and how can you sell better with it?
Simply put, content is a piece of information that is put together with the sole aim of informing, educating or selling. Content marketing is the use of content or information that is put into various forms such as text, audio, video, images, infographics, etc to inform, sell, promote, and then amplifying it to reach a target audience or customer.
Businesses know that we are in an era of easy access to information. One click on the internet would fetch a business a potential new customer. It's that simple and that is why the noise about content marketing would continue to get louder.
These days, in order to capture the heart of a target customer, content helps do the trick. But it's no magic. Content marketing is the deliberate and continuous effort to create content with the aim of not just selling, but helping a customer.
There are many forms of content marketing strategy and frankly, there are so many that you can get confused. However, when you bear in mind that it is your business and your effort is not just to sell but to also endear your target customer to you, then, you are on the right track.
SDAsia
How do you create a content marketing strategy that works?
Simple things to consider are:
What is your objective? (To educate, to inform, to promote, to sell? etc.)
With a well-stated objective, planning a strategy for content would easily fall into perspective. Afterall, they say you can't know where you are headed if you do not know where you're coming from. An objective is your starting point for a good content strategy that works. To help you with creating an objective, think SMART - Specific, Measurable, Achievable, Realistic, Timed.
Read More about SMART Objectives
Time to Dig In:
With your objective identified, it's now time to plan your content marketing strategy. Think PAOR!
Plan
Act
Observe
Reflect.
Plan
Planning your strategy involves putting everything in your head together either on a storyboard, on your writing pad or your Laptop. It is like that stage where a chef decides what he wants to cook for lunch and begins to assemble his ingredients. At the Planning stage, you should consider factors such as:
1. What is my objective?
2. How do I reach it?
3. What do I need to reach it?
4. Who do I need to work with to reach it?
5. When do I want to achieve it?
6. Where do I start with the implementation?
When planning, you would need to consider also:
The channels to be used to achieve your objectives (Online or traditional media)
The strategies you would adopt (in the short term and the long-term)
The cost of creating content (Budget)
Identifying the right content for the right target market or customer
Understanding how this content would impact on your target or help to reach your goal.
Always tie every effort back to your goal or objective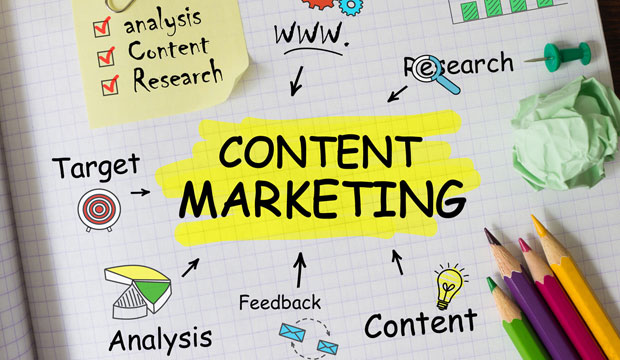 E-Commerce
A plan can be done in a tabular format:
Objective Plan Act Observe Reflect
So if for instance, your objective is to increase online sales by 20% in a month, your content plan may be to make product description simpler and easy to understand accompanied with illustrations, infographics or a demo video.
Act
would involve creating the content, i.e, writing product descriptions with simpler language, make them concise and straight to the point, create an infographic or make a demo video. Act is the actual implementation of the plan or the process of identifying how to implement the strategy.
Observe
would be to monitor the performance of the demo video and other content created and published. Observe the response rates, engagement rates, performance rates etc of the content in terms of attracting more customers. Then,
Reflect
involves asking those relevant questions about the content and its performance, in order to measure its impact on sales. Here, you can ask questions like did customers respond better to this content by understanding the time spent on that page, time spent viewing it, and the number of orders placed for that product, etc.
The key is to keep monitoring (observe) and finetuning (reflect) until the desired result is reached. The next task would be how to amplify and promote your content to reach your target customer.
To be continued...
To learn more, contact reachus@digitalmarketingroup.com And if you'd like to order a service or get some training of your own, start by filling out any of the appropriate forms below.
Cheers!
©Hauwa Abubakar