How to identify social media most used by your target customer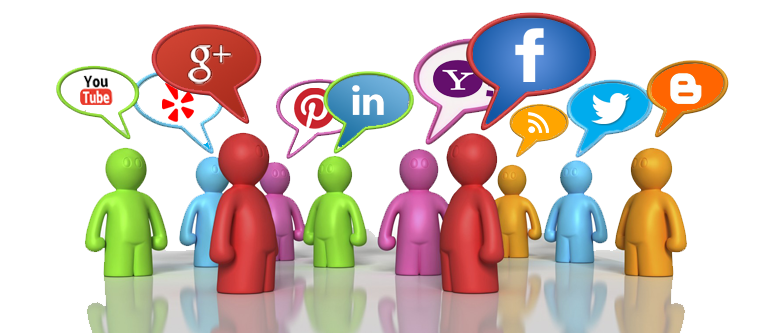 Save cost and use the social media your target uses most. Image: VisualVisitor
Social media no doubt presents numerous opportunities for SMEs to reach a target customer and this sometimes comes at a good cost. It almost feels like social media is an answer to SMEs prayers for a competitive edge with the bigger players. Many SMEs, however, make the mistake of thinking social media is just about sharing posts and catchy contents to engage their audience. In reality, this is very far from the truth.
Social media requires technique, and constant strategy or else you will only be wasting your time and money with 0 results.
Many SMEs do not also understand that not all social media types are suited to a business and not all target customers are on all social media.
Thus, in order to avoid a merry go round of some sorts, the key factor to consider before embarking on any social media marketing campaign, is to identify the social media channel most used by your target customer or audience. This article will tell you how.
There are lots of apps and software out there that would promise to provide these services but if you have the time and the knowledge, it's best to do them manually to get accuracy and deeper understanding.
READ ALSO HOW TO ENGAGE WITH YOUR TARGET CUSTOMER ON SOCIAL MEDIA
Step 1.
Define your audience or target customer:
This is the foundation of any digital marketing strategy. In order to ensure that marketing campaigns reach the right target, you must identify and define who you are targeting. So, for instance, if you sell jewelry, you must be able to define if you will stick to female jewelry or both male and female. You also need to define the age group you are targeting for instance Teens, young adults, or the over 45s. You should also define the target location, for instance, local market or international. When you do this you can answer these key questions:
A. What do they like or what are their interests
B. What are their hobbies?
C. What do they enjoy doing?
D. Who do they relate/engage with?
This involves in-depth research so, you might want to hire someone, preferably, a market researcher, or digital marketers to help.
Define your target audience. Image: Bohringer Creative
If you can answer these questions then you are on to a good start.
These would help you sort out the next challenge which is what social media do they use the most. At this point, a digital analyst will also be handy but if you still want to DIY, then read on.
READ ALSO FACEBOOK ALGORITHM CHANGE: IS CONTENT REALLY KING?
Grouping by age
When you define your target by age, you can use that information or data to identify their most used social media. For instance data available on numerous social media would show the age group with the highest population of their traffic. A lot of them also have demographic data as well. So, if you are a jeweler targeting young teens, you might find most of your target on Instagram and Facebook and you won't find them on LinkedIn or Google plus. You will be amazed at how much information you can get from just grouping your target by age.
By interests:
Classification based on interests can help you identify the almost exact people to target. So, if you find that your target is interested in apparels and fashion, you know this is someone you should identify on visual-centric social media like Pinterest, YouTube or Instagram.
Use customer insights and data
Obtaining customer insights is now very easy thanks to the world wide web. If you have a website, use the data analytics to track and understand the visitors to your site. If you already use social media, find out how much website traffic each channel refers. If Facebook refers more genuine traffic, chances are that your customers or audience are mostly there. So, with such insights, you can prioritize which social media to channel more energy on, and focus on the one that converts the most. You don't have to ignore others, but you get to know where to invest more to get better results.
YOU MAY ALSO LIKE HOW TO USE WEB ANALYTICS TO IMPROVE MARKETING AND SALES
I hope you found this worth your while. If yes, share away. Sharing is caring. 👍😁
By Hauwa Abubakar