Six questions SMEs must ask before hiring a freelance digital marketer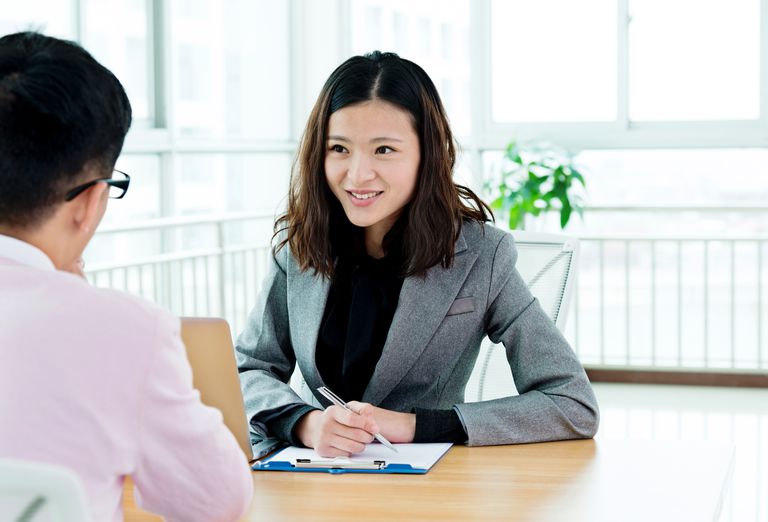 Ask relevant questions before hiring a freelancer (Image: The Balance)
In a digital economy, more and more startups, and SMEs are exploring ways to get their jobs done at minimal cost. From 0 hour contracts to hiring people per gig/task, businesses continue to explore how best to manage in the best interest of all involved in the value chain. (Gig economy)
This is why the business of freelancing has continued to grow. However, it is not an easy task to find a freelancer that fits all your requirements and, let's face it, there are numerous ones out there with many claims that are sometimes unverifiable. This is also true for freelance digital marketers. Many people out there would make big claims but it all boils down to how true they are.
So, you have a project or business plan lined up and you may be considering hiring a freelance digital marketer to help with promotions and marketing. The first step is to identify the best places to find a good one. You can start by asking other business owners within your niche or industry for recommendations if they've worked with one before.
You can also search for digital marketers on LinkedIn and other professional networking sites.
Then you can log onto online marketplaces like Fiverr, Fivesquid, Guru, Upwork, etc.
But before you hire anyone, here are key questions to ask (whether online or physically). These questions would tell the potential employee that you may not be an expert in their field, but you know exactly what you want. It also helps you to sieve the good from the bad, the genuine from the fake, and to ultimately get the one that would be easy to work with without compromising on your business and would genuinely love working on your project.
Get to know the potential freelancer to be hired (Gif: Medium)
YOU MAY ALSO LIKE HOW TO MAKE YOUR CUSTOMERS RESPOND TO YOUR CALL TO ACTION
The basic questions
1. Education:
Especially for those looking to hire a freelancer online, you should first view the profile of the freelancer. If offline, you will definitely need to ask for a CV. It may not be full-time employment but knowing a bit of their educational background won't hurt. Sometimes, this helps you to know what level to deal with them. For instance, someone who took an online short digital marketing course may not have had the opportunity to learn in-depth digital marketing courses as someone who may have studied it for four years in a University. (Do not discriminate though.) This is just to help you understand the worker better.
2. Experience:
Of course you would ask about their experience. Don't fall for generic responses like "I have worked for 8 years for so and so and so." Or, I have worked in this state and that country and so on". When you ask about their experience, get down to the details. What were their responsibilities while working there? What value did they add to the organisation? How did they work there? I.e, alone or under supervision? You see, some may claim to be able to work unsupervised, but they would still require supervision or at least, proofing of their work.
The Details
3. Their Portfolio:
This may not be a fulltime artsy job but anyone with some experience in digital marketing would have a few accounts or case studies to show. So, he claims he has 6 years experience what does he have to prove it? A simple list of the names of the places they've worked would help in your decision making. If they've managed websites or social media accounts, ask for a portfolio or a list of their daily tasks. If the freelancer is a newbie and has no experience, based on the knowledge they share in your interaction, you can come to a good decision.
READ ALSO HOW NOT TO USE LINKEDIN FOR MARKETING
4. Their Expertise or Specialty:
Digital Marketing is quite broad. So many people will even confuse you with terms that you do not understand. Remember that you have a project and a goal. And asking about their expertise helps you to determine whether they would fit in and be able to deliver on the project's goals or not and you can hire accordingly.
5. Task Them:
Give a brief about your set goal or objective and ask them what they will bring to the table to ensure its success. If they sound promising, then it's worth the shot. If not, it's best to find someone else.
6. Their Fee:
Of course, you can't hire a freelancer without discussing their pay. Ask how much they charge, compare it with your budget and negotiate a fair deal. You can decide to hire and pay on a weekly basis while you assess their input and work ethics. If you find they are keepers, definitely keep them. If not, be kind enough to politely tell them you won't be able to continue working with them. Value for money is important.
7. Lastly, j
ust like you would your permanent staff, commend them or acknowledge a job well done. It would make them happy to work with you and would encourage them to give their utmost best to ensure your job is done well. Don't be rude or disrespectful. You won't attract the right persons with the right energy to take your projects if you are difficult to work with and it would only affect your business and no one else.
What other questions do you think should be asked? Share your thoughts in the comments section. And if you found this worth your while, why not hit the share buttons and share away? 😀
Ciao!
Hauwa Abubakar